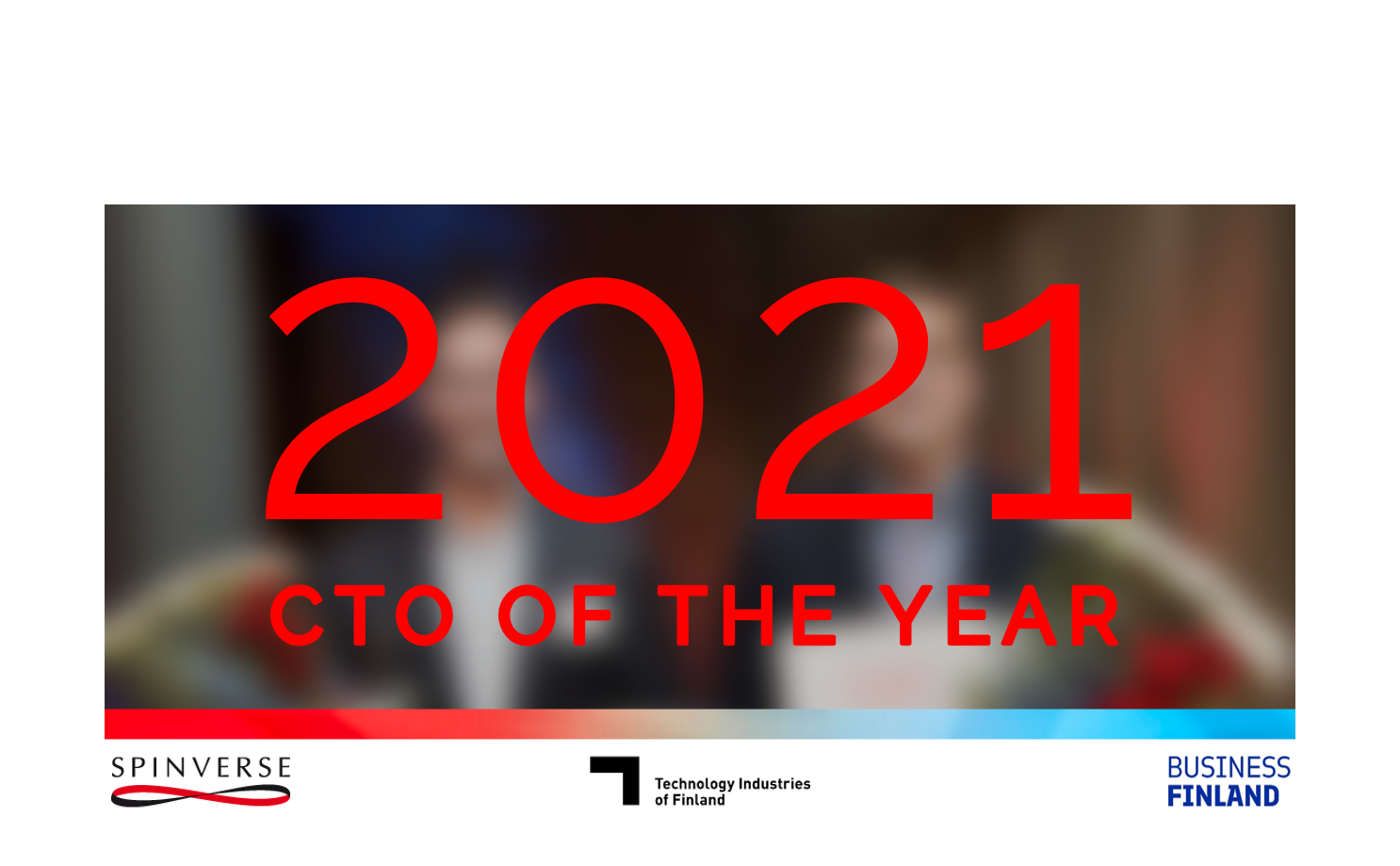 The bi-annual CTO Forum, co-organised by Technology Industries of Finland, Business Finland and Spinverse, was held on 10 November as a virtual event as most of the events at the moment. The overarching theme was "Leading green and digital growth" . The keynotes and workgroups made the online event alive with interesting discussions and insights of the relevant topics in technology industries. The preliminary results of the recent CTO Survey were also covered in the event. What is more, the nomination period for the CTO of the year 2021 was opened!
The event was kicked off with the opening words from Pekka Koponen from Spinverse, Nina Kopola from Business Finland and Jaakko Hirvola from Technology Industries from Finland. The keynotes were given by CTOs of the Year 2020, Aki Mäkivirta from Genelec and Jani Vilenius from Sandvik. Aki and Jani discussed in concrete examples about the changes the Covid-19 situation brought to their companies and the message was clear - we need to be able to renew and find new ways to work.
The workgroups discussed and shared their ideas on the following five thematic groups:
Increasing investments – How to drive investments and R&D in Finland
Driving growth – How to succeed in internationalisation and enhancing exports?
Building cooperation – How to build and operate R&D&I ecosystems?
Boosting business – How to utilise innovation and investment funding?

Building competences

– How to attract new and needed talents?
At the end of the event, the nominations of the CTO of the Year 2021 was officially launched open. Do you already have a candidate in mind? If yes, read below how to nominate your candidate!

Have you worked with an exceptional CTO in Finland? We are now looking for nominations to find the CTO who makes the biggest impact in bringing the best out of their team, is an inspiring leader and adds significant value to the company through technology.
Who is eligible? Anyone who is responsible for their company's technology in Finland. The selection criteria are very comprehensive and are specified by three categories: the person, the CTO's company and societal impact. The nomination period is open until 8th January 2021.
Read More