Welcoming five new experts to Spinverse
September 2, 2022
August at Spinverse was off to a great start by welcoming new colleagues to the team. Happy to introduce Panos Chronis, Simona Dell'Angelo and Laura Hänninen who will provide support to our clients in the health sector and ICT & electronics. We are also extending our warm welcome to Rahul Ashok and Samuel Nash who joined the Bioeconomy team and the Defence & Security team, respectively.
Panos and Simona bring in expertise on mental health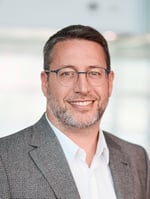 Panos Chronis joined the Health tech team led by Rohit Sood as a Consultant. He relocated to Finland from Greece and is specialised in stakeholder management and connecting innovation and funding to the mental health sector. As a new field of expertise to bring to the health team at Spinverse, Panos can provide his extensive work experience in the areas of addiction recovery, family and relationship counselling and supervising mental health professionals in Panos Chronis various settings. He holds degrees in Medical Science, Existential and Organizational Psychology, Addictions Counselling and a 20-year experience in diverse fields.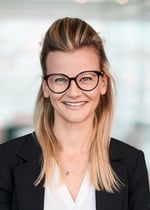 Simona Dell'Angelo is joining the Health tech team as an Analyst, supporting the Health team in ongoing projects and sales. Further, she will assist in development activities. A Swiss citizen, Simona brings yet another nationality to our team of international professionals. Simona has worked as Project Coordinator and Researcher in a Finnish NGO specialised in mental health and substance abuse and has hands-on experience from the health sector as a Registered Nurse both in Switzerland and the UK.
Laura brings in expertise on finance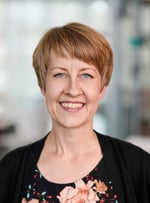 Laura Hänninen joins the ICT & Electronics team led by Pirjo Pasanen as a Financial Coordinator. She will focus on guiding Spinverse customers and project partners with the budgeting and reporting processes related to EU-funded projects. Prior to starting at Spinverse Laura has gained extensive experience in corporate treasury management and finance at companies such as Kerry Group plc. in Ireland and most recently Sanoma Corporation in Helsinki. She is a Chartered Certified Accountant (UK) and about to complete a Bachelor's degree in Bioeconomy/Sustainable Development at Häme University of Applied Sciences.
Laura says: "It has been a great start and I'm really happy to join a team of such talented and professional, but most of all friendly, new colleagues. Cannot wait to get to work on all the projects across the board, from ICT to health to sustainability!"
Rahul strengthens the Bioeconomy team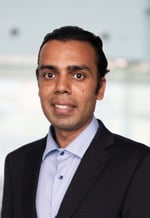 Rahul Ashok joined Spinverse as a Consultant in the Bioeconomy team led by Kaisu Leppänen. Prior to joining Spinverse, Rahul worked as a Process Development Engineer at Neste Engineering Solutions Oy, where he provided process simulation and modeling expertise in various development, investment and client projects related to the production of renewable fuels and chemicals. Rahul holds a Doctor of Science (Tech.) degree in Chemical Engineering from Aalto University, Finland, and a Master of Science (Tech.) degree in Chemical and Process Engineering from LUT University, Finland.
Samuel brings in expertise to the Defence and security team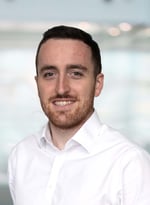 Samuel Nash joins the Defence and Security team as a Consultant, reporting to Anu Ilmonen. He will be focussing on R&D&I projects. Before joining Spinverse, Samuel worked within the United Kingdom's (UK) Ministry of Defence, with a focus on intergovernmental Defence equipment sales within the maritime domain. He also has experience within the geographical branch of the UK Ministry of Defence, where he specialised in the assessment and procurement of cartographic material. Originally from the UK, Samuel holds a Bachelor's degree in Geography from Swansea University.

Warm welcome to Panos, Simona, Laura, Rahul and Samuel! We are so happy to have you onboard and cannot wait to start working with you!