New colleagues joining us bring loads of expertise for us and our customers
April 14, 2023
We are excited to introduce our newest team members, a group of accomplished professionals whose skills and expertise will help take Spinverse to the next level. With backgrounds in business development, innovation funding, project management, healthcare, and marketing, our new additions bring a wealth of experience and fresh perspectives to our team. We cannot wait to see what we'll achieve together.
In photo from left: Prakash Sivakumar, Kirsi Untala, Tiina Meurman, Elma Hodzic and Serhad Akkoc
Serhad Akkoc, MBA, joined us as a Business Development Manager for Spinbase, our AI-powered search engine for EU funding, partners, and projects. He is reporting to Niklas Weckström. He will primarily assist universities, research institutes, cities, and growth companies in accelerating their innovations through relevant public funding and strategic partnerships. With 18 years of experience in business development, growth, project management, and product management, Serhad is a digital business enthusiast with a strong background in Search Industry, SaaS, Cloud Services and Location Based Services.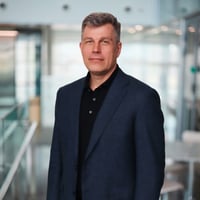 Jukka Jokinen, M.Sc. (Econ), joined us as a Senior Consultant for the Industrial Investments team, reporting to Jani Peurakoski. With a background in growth and innovation funding, Jukka's expertise lies in equity funding, strategic investors, and commercial partners. He has in-depth knowledge about strategic partnerships and equity-based finance, gained through his work as a venture capitalist focusing on growth technology companies in the Nordic countries for over 10 years. Prior to joining Spinverse, Jukka headed Invest-in team and following that he was also in charge of Growth Investments at Helsinki Partners, where he focused on attracting international growth and strategic investors, and commercial partners to innovative technology growth companies in Finland.
Elma Hodzic, MBA BBA, joined us as a Marketing and Communications Assistant, reporting to Niklas Weckström. With her customer-centric approach and extensive experience in digital marketing, social media, and branding, Elma is a valuable addition to our team. As part of her role, she will be responsible for promoting our agenda throughout Spinverse channels and countries, establishing brand awareness in the Swedish market, and managing digital marketing efforts, preparing marketing plans, and organizing marketing events. With Elma's expertise and creativity, we're excited to see how she will help enhance the Spinverse brand.
Prakash Sivakumar, M.Sc. (Healthcare Informatics), joined us as an Analyst in the Health team, reporting to Rohit Sood. With over 9 years of clinical experience as a Physician Assistant in Cardiothoracic Vascular surgery, Prakash brings a wealth of knowledge and experience to the team. Having worked on change management and IT project within hospitals, he has also developed a keen interest in digital health technologies and their impact on healthcare delivery. At Spinverse, he will be utilizing his skills to engage in proposal writing, content creation, stakeholder engagement, and consortium building to drive impactful healthcare initiatives.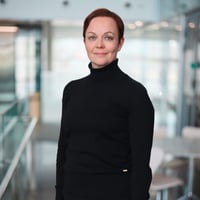 Mari Markkanen, MBA BBA, joined us as a Senior Marketing Manager at Spinverse, reporting to Niklas Weckström. With a proven track record in strategic marketing, branding, media, and business development, Mari will lead the development and execution of our marketing strategy to drive engagement with our target audiences, support business growth, and create value for Spinverse. Her extensive experience in project management, MarTech, Saas, and gamification, combined with a unique perspective gained from working on both agency and client side, as well as being a marketing entrepreneur, makes her valuable to our team.
Tiina Meurman, MBA (Business Technologies), joined us as a Project Manager in the Project Coordination Office (PCO) team, reporting to John Sperryn. She will coordinate Spinverse's ongoing EU-funded projects and ensure their successful completion. Tiina has around 14 years of experience in a variety of coordination, administration, and communication tasks in different organizations such as Supercell and the Finnish Red Cross.
Kirsi Untala, M.Sc. (Econ), joined Spinverse as Group CFO, reporting to Laura Koponen. Kirsi is an experienced finance and financial administration professional with a proven track record in leveling up growth companies in various fields, both in finance and commercial management. She has experience in international companies in the Nordics and Baltics as well as in Mergers and Acquisitions. Kirsi has experience in two public listings: in the Helsinki Stock exchange and in First North. Kirsi wants to enable Spinverse's smooth operations in a fast-changing and growing environment.
Welcome aboard! We are thrilled to have you all join us and are looking forward to achieving great things together!