EU funding complements the position of Helsinki University Hospital as innovation platform
June 9, 2021
Spinverse health tech and funding experts have been supporting Helsinki University Hospital (HUS), the largest academic medical centre in Europe, in some of their publicly funded research projects and activities related to EU funding applications. We discussed with Suzan Ikävalko, Senior Research and Innovation Manager at HUS, on the importance of EU funding as means to boost innovative research projects and collaboration with other parties.
Suzan Ikävalko joined HUS about three years ago in a new role dedicated to the identification, ideation, building and launching of consortium projects within HUS. Her prior role as an independent expert for EU project proposal evaluator in Brussels, and other positions related to the Finnish health care sector have equipped her with a wide international network and insight to boost the understanding on EU funding for research and innovation at HUS. The work is already showing results and HUS is currently participating in about 10 EU-funded research & innovation projects.
Interests and needs of HUS clinician-researchers as starting point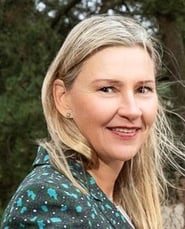 According to Ikävalko, the starting point in seeking EU funding for HUS research and innovation projects is to identify those EU calls that show a good match with the interests of the HUS clinician-researchers. The primary focus is on consortium calls within the Health and Digital Europe programmes, but there are also other interesting programmes from HUS's point of view: EIT Health, Innovative Health Initiative, Cancer Mission, and Transforming Health and Care systems partnership to mention a few examples. HUS welcomes collaboration opportunities with new and existing partners through these or other suitable funding instruments that lead to meaningful actions and concrete outcomes.
Primary technology focuses include Artificial Intelligence, machine learning, and Real-World-Data, but the call itself will define the detailed scope of the project, given the match to research needs. The strength and competitive edge of HUS in the consortium projects are in the readiness of HUS infrastructure that enables participation in complex high-tech projects. The extensive data lake, biobank expertise, and use of AI at HUS are valuable assets well linked to the goals of the current calls. While piloting for new technologies and services to meet the needs of clinicians and patients, the learnings gained in projects are brought into use both in clinical practice and in subsequent research projects.
EU funding helps university hospitals such as HUS to engage in larger cross-border projects which could otherwise not be funded. The stakes may be higher, but the learnings and know-how from partners bring added value to the projects which are beneficial for everyone: society, health care and participating companies.
Role of HUS as an innovation platform
As the largest university hospital in the country, participating in collaborative research & innovation projects with a larger societal impact in mind falls naturally on HUS. Interest from companies in and outside Finland to collaborate with HUS is clearly on the increase. HUS sees collaboration also as means to support the R&D activities and market entry of the partner companies. Partner companies may often be start-ups with specialised expertise, such as data mining, and this is where HUS data lakes can offer added value to consortium projects.
Busy clinician-researchers rarely have the resources to delve into the complexities of EU funding applications, and this is one of the reasons why HUS has chosen to leave some of the work related to EU funding proposals for consulting companies such as Spinverse. Suzan Ikävalko says that Spinverse's support and subject matter understanding has been very valuable during the proposal preparation and consortium building phase and beyond.
"The role of HUS as an innovation platform and leading hospital engaged in impactful innovation and research activities should be recognised by a wider audience. It is no longer possible to conduct impactful research as an extracurricular activity – targeted resources need to be allocated to innovation too for it to become more agile. CleverHealth Network ecosystem led by HUS is one of the activities leading the way to this direction in the health care sector," Suzan Ikävalko sums up. Spinverse acts as the facilitator in the CleverHealth Network ecosystem by helping the ecosystem partners in various activities related to project building.
More information on HUS projects supported by EU funding: