Welcoming a wave of expertise: meet our new colleagues elevating the Spinverse team!
August 25, 2023
We are delighted to introduce our new colleagues who bring with them vast expertise in the areas of bioeconomy, project management, health, smart cities and mobility. Join us to welcome this fantastic group of talent and subject matter expertise to Spinverse.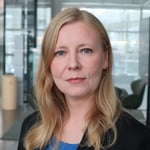 Taija Kuosa, BA (Media and Cultural Studies), has joined the Bioeconomy team as a Project Manager, reporting to Kaisu Leppänen. She brings over 15 years of business development experience within an international setting having previously worked in the UK environmental services sector focusing on waste management, recycling and the circular economy. As an experienced project manager, Taija is accustomed to working with diverse project teams as well as writing and coordinating large scale, multi-million pound public sector procurement proposals. She also has bid management and editorial experience from the architectural sector. Outside of work Taija enjoys cooking, going to the cinema, socialising with friends and spending time in nature. As an avid music lover she attends live music events whenever possible.
Mattias Lagerberg, has joined the Project Services (PCO, Project Coordination Office) team led by John Sperryn as a Project Manager with a financial focus. He has recently been working as a Project Economist for the University of Gothenburg which has given him 9 years of experience from financial administration, budget, prognosis and support in a broad range of external projects with different kind of funders, regulations and rules. In his line of work, he has been working with financial administration, budget and financial reports connected to all kinds of EU grants such as Horizon 2020, Interreg, Bonus, and Marie Curie. He has deep and broad knowledge of project administration together with a strong commitment to supporting customers with a financial overview and administrative support during their project´s entire lifespan. His long experience in serving different kinds of Project Investigators at the university with a broad range of tasks connected to external grants has given him the tools that he needs to give a high level of efficiency and professional financial support. He has a Bachelor in Public Administration with the specialization in economics for public funded institutions.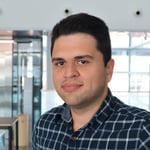 Roozbeh Mohammadi, Ph.D. in Transportation Engineering, is now a member of Spinverse's Smart Cities and Mobility team as a Consultant under the guidance of Veera Mustonen. With a strong foundation in transportation engineering, Roozbeh made significant contributions to various transportation projects during his tenure at a renowned consulting firm in Tehran, Iran. Then, he pursued a Ph.D. in Transportation Engineering at Aalto University, Finland, earning his degree in 2022. His research topic was about traffic management in a connected vehicle environment. He continued his research journey as a postdoctoral researcher, enhancing his expertise. Roozbeh also enriched his perspectives during a transformative three-month visit to Swiss Federal Institute of Technology Lausanne (EPFL). Complementing his academic achievements, he has been involved in startups and actively participated in the EIT Urban Mobility Doctoral Training Network, highlighting his dedication to innovative solutions. Beyond his professional commitments, Roozbeh runs a Persian podcast discussing transportation topics and embraces leisure activities like playing tennis, indulging in video games, and travelling with his wife.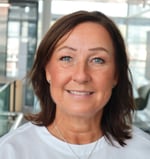 Maria Tiger, B.Sc. (Mech. Eng.) has joined as Project Manager in the Manufacturing team, reporting to Timo Ropponen. Maria has more than 20 years of experience as a project manager for international projects in various areas such as the energy and process industry, product development, and also from the automotive industry. In her various positions, she has experience in change management, development of processes, routines and external investment solutions. Maria is ambitious, committed and relationship-building and has a large existing network of contacts worldwide. She thrives in the role of a coaching Project Manager and is driven by influencing progress and results. In her spare time, she enjoys travel experiences, good food and wine, spending time with friends and loved ones. It should also be added that she rarely misses the chance to play golf when such an opportunity is given.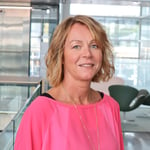 Tina (Martina) Verolin, Ph.D. in Immunology, RTTP (Registered Technology Transfer Professional) has joined Spinverse as a Senior Consultant in the Health Tech team, reporting to Rohit Sood. In addition to the research background which focused on vaccine development she has held several positions in a small biotech company focusing on operations, project management, IPR, securing soft as well as equity funding. She has experience from writing proposals and managing several national or EU projects, most recently in a European University Alliance. Before joining Spinverse, she held a position as an innovation advisor supporting researchers in utilizing research results through commercialization or in other ways achieving wider impact in society. With more than 15 years in the Gothenburg life science sector, she brings a large network of contacts in academia, small and large companies as well as hospitals, public sector and supporting actors. In her spare time, when she is not travelling, she is either cheering on her kids in the handball hall or playing golf, exercise or enjoying good food and wine in the company of family or friends.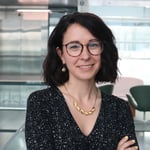 Rachel Robinson-Lehtinen, Ph.D. (Population Health), has joined the Health Tech team as a Project Manager, reporting to Rohit Sood. Rachel's scientific expertise focuses on maternal and child prenatal health, preterm birth, and developmental psychology. Her research background includes multi-disciplinary experience with Nordic Registry Data, and large scale, multi-country longitudinal cohort data harmonization projects. As an international public health professional, Rachel has managed numerous EU funded projects, and succeeded in acquiring millions in public funding. She is deeply engrained in the EU research landscape, due to her work at both the European Chemicals Agency and at EURO-BIOIMAGING European Research Infrastructure Consortium. In her free time, you might find Rachel walking in the forest with her dachshund Daisy, gardening at the summer house, cooking with her husband or playing board games with her family.
Warm welcome Taija, Mattias, Roozbeh, Maria, Tina and Rachel - we are looking forward to working with you!