The LIFE Calls for proposals 2023 are approaching: are you ready to launch your project planning?
March 24, 2023
Funding opportunities for projects that aim to make a positive impact on our nature, environment and climate are expected to be published in mid-April, when this year's LIFE Call for proposals is launched. Do you have what it takes to apply for the LIFE funding to boost your project?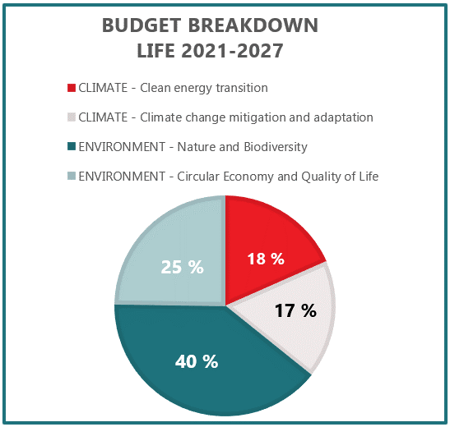 The LIFE programme constitutes a 100% contribution to the objectives and targets of the European Green Deal. The LIFE programme is the only EU funding instrument solely directed to fund actions that support our environment and nature and mitigate climate change. Throughout years 2021-2027, the LIFE programme provides tangible support with a total budget of 5,4 B€ to projects which advance the green transition in Europe.

What is LIFE programme about?
The LIFE programme is managed by the European Climate, Environment and Infrastructure Executive Agency (CINEA). For the years 2021-2027, LIFE is divided into following four sub-programmes:
Nature and biodiversity

Circular economy and quality of life

Climate change mitigation and adaptation

Clean energy transition.
Who can apply and what are the projects like?
In short, any public or private organisation registered in the European Union and entities in countries associated with the LIFE programme can submit a proposal for LIFE funding.
Each sub-programme listed above will have a Call for proposals of its own. The Clean Energy Transition sub-programme has some call specificities that differ from the other three. The traditional LIFE Calls are so called Standard Action Projects (SAP). The SAP projects are very flexible from the project point of view: a bottom-up principle is applied, as long as the project fits the topics of the call. The maximum funding rate for the SAPs is 60%.
The LIFE Call for proposals 2023 will be published on the EU Portal for funding & tender opportunities around mid-April. The calls for Clean energy transition are expected to become public as of mid-May.
The European Commission has not yet confirmed the exact deadline date for this year's Calls for proposals, but it is expected to be during September 2023. Therefore, this is a perfect time to start planning your project!
Where to find more information and support for my project planning?
Director and Team Leader for Bioeconomy Kaisu Leppänen from Spinverse says: "Due to the flexible nature of the LIFE funding instrument, LIFE can offer interesting growth opportunities for those individual companies or consortia aiming to advance the green transition through their projects."
Kaisu points out that proposal preparation is oftentimes rather complex, and support from funding experts may come handy in identifying the suitable approach or partners for the project. Kaisu and her experienced team are happy to help out in launching your project – feel free to contact the Bioeconomy team with any questions you may have or if you need support in increasing your chances of submitting a successful funding application!
CINEA will arrange some information sessions for potential candidates in the upcoming months. The first session is on 25-26 April 2023 and the second session will be on the 1st of June 2023 regarding Clean energy transition.
Got interested? Do not hesitate to contact us for more information!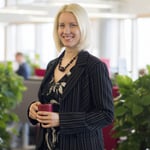 Kaisu Leppänen
Director and Team Leader, Bioeconomy
kaisu.leppanen@spinverse.com
tel. +358 44 288 4824
More information:
LIFE Calls for proposals 2023 page