Spinverse helped Komatsu Forest in securing funding to build cutting-edge solutions for sustainable agriculture and forestry
January 31, 2023
A new project takes productivity within agriculture and forestry to the next level. The AGRARSENSE consortium will develop European state-of-the-art technologies in electronic components and systems for future needs, building European resilience in critical sectors and strongly contribute to sustainability targets and climate change mitigation. Spinverse supported the successful funding application of AGRARSENSE Coordinator Komatsu Forest. With the three-year project starting and bringing together a consortium of 52 partners from all over Europe, Spinverse team now provides AGRARSENSE with project coordination services.
Read this Insights story in Swedish here.
Europe needs transparent and improved productivity of agriculture and forestry and easy access to state-of-the-art technological innovation and automation. More sustainable use of fertilizers and irrigation are key to saving the climate. Hence, European resilience calls for efficient technological solutions ranging from hardware to holistic data management. AGRARSENSE is set to tackle this challenge.
AGRARSENSE brings together a total of 52 partners from 15 EU countries
The project, launched in January 2023, has its focus on food security and improved productivity of agriculture and forestry. The overall project coordinator, Komatsu Forest AB, is based in Umeå in northern Sweden, close to its markets in the forest industry. The company is part of the Japanese multinational corporation Komatsu, one of the world's leading manufacturers of forestry, construction, mining, and utility equipment.
"We are proud to drive European innovation by the AGRARSENSE project," says Peter Assarsson from Komatsu Forest AB. "The project aims for remarkable technological and economic impacts, not only by developing cutting- edge solutions for the end users, but also for the project partners and society at large. By 2030, the new technologies developed in AGRARSENSE are expected to generate 250 M€ new turnover for the participating companies. In addition, the project aims to develop 49 new products, 80 new partnerships, hundreds of new jobs, and additional investments," he adds.
Spinverse brought value to the AGRARSENSE project building process — and more
With the initial vision for the project coming from Fraunhofer EMFT, CSEM and Spinverse, Komatsu Forest found a good match with the vision and joined the project, becoming Coordinator for it. Spinverse experts supported Komatsu Forest's successful funding application process, where they built the project proposal for the KDT JU instrument and helped in putting together the consortium. Spinverse will continue to work within the consortium by providing project coordination services to AGRARSENSE.
Peter Assarsson says: "We know from prior experience that it can get very complex to start a grant application without support from a professional consulting company such as Spinverse, who are familiar with the end-to-end application process and supporting live projects. Of course, we could have tried to run the application process ourselves, but it would have been very tough and time-consuming as we do not have the required knowledge in-house. In addition to running the application process in a professional manner, Spinverse was also able to support us in building the commercial aspect of our project plan."
Building a project and joining a consortium for an EU-funded project can sometimes be quite a rollercoaster ride. As a recommendation to other companies with a good business idea looking for public funding, Peter Assarsson says that it is really helpful to have a clear project goal from the very beginning. This will make joining a consortium much easier.
Peter Assarsson sums up: "Spinverse impressed us with their commitment to the project and the professional way of driving it – these were vital factors in the successful outcome so far. They also went out of their way to find feasible solutions to meet the needs of the big consortium being built during the grant application process."
About AGRARSENSE

AGRARSENSE is an extensive 3-year project with a total of 52 partners from 15 European countries and an overall budget of 51 M€. It is co-financed via the Key Digital Technologies Joint Undertaking of the Horizon Europe, national funding agencies of the participating countries, and the consortium partners. The project consortium consists of 24 small and mid-sized enterprises, 13 large enterprises and 15 research and technology organisations. Geographically, the consortium covers Northern, Southern, Eastern and Western Europe: Finland, Sweden, Norway, Latvia, Ireland, The Netherlands, France, Germany, Poland, Austria, Czech Republic, Spain, Italy, Switzerland, and Turkey. The consortium covers the full value chain including sensors and components, packaging and hardware integration, software, algorithm, connectivity developments and system aspects, as well as testing, reliability, cyber security, and user safety elements. The project consortium and proposal were built with the help of Spinverse.

About KDT JU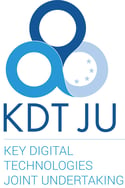 The Key Digital Technologies Joint Undertaking – is a Public-Private Partnership for research, development, and innovation – that funds projects for assuring world-class expertise in these key enabling technologies, essential for Europe's competitive leadership in the era of the digital economy. Focusing on electronic components and systems that underpin all major economic sectors, KDT JU launches annual Calls for Proposals for research, development, and innovation projects. Through the KDT JU, European industry, SMEs and Research and Technology Organisations (RTOs) are supported and co-financed by the KDT Participating States and the European Union. https://www.kdt-ju.europa.eu/

This project has received funding from the KDT Joint Undertaking (JU) under Grant Agreement No. 101095835. The JU receives support from the European Union's Horizon Europe research and innovation programme and Sweden, Spain, France, Ireland, Austria, the Netherlands, Italy, Poland, Germany, Norway, Finland, Latvia, Czechia, Türkiye.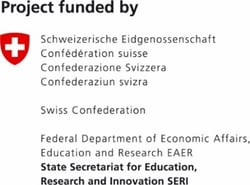 Consortium project partners
Project coordinator: Komatsu Forest AB

Project partners in alphabetical order:

Agencia Estatal Consejo Superior de Investigaciones Cientificas, AGreenCulture, Aquamonitrix Ltd., Beenen B.V., Berg Product B.V., Besi Netherlands B.V., CISC Semiconductor GmbH, Consiglio Nazionale delle Ricerche, Consiglio per la ricerca in agricoltura e l'analisi dell'economia agraria, CSEM, DAC Spolka Akcyjna, Demcon Industrial Systems Groningen B.V. (Affiliate), Demcon Optiqua B.V. (Affiliate), Demcon Unmanned Systems B.V., Eidgenöessisches Departement für Wirtschaft, Bildung und Forschung, Fraunhofer Gesellschaft zur Förderung der angewandten Forschung e.V., Graphenea Semiconductor Sl, Guideline Geo, Haute Ecole Spécialisée de Suisse occidentale, Heimann Sensor GmbH, Hoogendoorn Automatisering B.V., Integrated Detector Electronics AS, Kovilta Oy, Lapland University of Applied Sciences, Latvijas Universitates Matematikas un Informatikas Instituts, LetsGrow.com B.V. (Affiliate), Microfluidic Chipshop GmbH, Netsens S.r.l., Ommatidia Lidar S.L., Politechnika Gdanska, Probot Oy, Research Studios Austria Forschungsgesellschaft Mbh, RISE Research Institutes of Sweden Ab, Rumbletools, Sabiedrība ar ierobežotu atbildību "SunGIS", Smart Greenery GmbH, Smartmotion S.R.O., Sobolt B.V., Softtech Yazılım Teknolojileri Araştırma Geliştirme ve Pazarlama Ticaret A.Ş., Soil Scout Oy, Swisens AG, Swiss Vault Systems GmbH, Sysman Progetti & Servizi S.r.l., Technische Universiteit Delft, TTControl GmbH, TTControl S.r.l., TTTech Computertechnik AG (Affiliate), Tyndall, Unikie Oy, Vivent SA, Západočeská univerzita v Plzni (University of West Bohemia).