Spinverse can help manage your publicly funded projects so that you can focus on your RDI
December 16, 2021
Spinverse has a solid track record of helping customers receive public funding, with more than 500 M€ secured for our customers. Our funding experts know how to navigate through the jungle of applying for public funding and how to help prepare the best possible project proposal in calls for national or EU funding. However, Spinverse expertise does not end there, but we can also help when it comes to kicking off, managing, leading and coordinating a funded project.
To succeed in receiving public funding for a RDI project is a result of intensive preparatory work and planning. You need to crystallise your strategy, provide a detailed project proposal and find suitable partners to work with. After a successful project proposal, the actual project work can start, and the amount of project management, leadership and administrative work involved and required by the funding bodies or organisations may come as a surprise in large-scale consortium or ecosystem projects.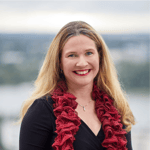 Spinverse CEO Laura Koponen says: "After the public funding has been secured, the number of obligatory activities and regular reporting to follow is likely to take quite a lot of time and effort. This may seem quite daunting for the project partners who want to focus on their RDI. Our funding experts are experienced on the whole life cycle of publicly funded projects and can help relieve the burden of obligatory admin and coordination and ensure that the project runs smoothly. We can also support the ecosystems by helping in leading the ecosystem to help commit the partners and facilitate collaboration, for instance. "
Spinverse experts can help in administration and coordination
Over the years, Spinverse has successfully helped manage a number of consortiums or ecosystems so that the customers can focus on the actual project tasks and RDI at hand. The support a dedicated Spinverse team can provide for the project can include, for example the following activities:
Day-to-day administration & coordination: setting up and maintaining the document database and e-mailing lists for the consortium or ecosystem; guidance for the project partners on financial reporting and other reporting tasks
Communication and dissemination: setting up project visuals, website and social media channels; providing content for press releases, news, newsletters and other required content, helping with media publicity
Events: arranging webinars, seminars and face-to-face events, attending events to increase the project visibility and value
Networking & partners: finding new participants to grow the ecosystem in the project and setting up new subprojects
Providing funding expertise for new projects: As the project progresses, Spinverse funding experts can help projects to find new funding opportunities for new projects or spin-offs.
Spinverse helps in the management of projects related to smart cities, bioeconomy, health tech and much more
Fortum and Metsä Group launched ExpandFibre, a 4-year R&D collaboration, in summer 2020. It is a major effort towards developing high-volume bioproducts that have a significantly lower carbon footprint compared to currently available fossil-based products. To succeed in the ambitious mission, the founding companies have joined forces with a large and continuously growing group of innovation partners – the ExpandFibre Ecosystem. Spinverse has supported the ecosystem in setting up the ExpandFibre activities and is working with Fortum and Metsä Group to accelerate impactful collaboration. Heli Virkki, Senior Manager, Bio2X Product portfolio at Fortum says: "Spinverse has been a valuable partner in brainstorming the operational model and strategy of such a novel ecosystem organization with us, working effectively in the timely limited schedule."
Here are a few more examples of the projects that Spinverse teams have managed or are currently managing:
Learn more about the above projects on their webpages:
Would you like to know more how Spinverse can help you with securing public funding for your project or how to get help in managing your project? Contact us today!