EU funding opportunities 2023 webinar: Key takeaways
November 10, 2022
We at Spinverse thoroughly enjoyed doing our first webinar together with our Swedish colleagues from IMCG. Here are some takeaways from our knowledgeable experts on the funding opportunities and hot topics for 2023 and beyond.
Our webinar was expertly facilitated by Patrick Halford, Vice President, Digital Industries at Spinverse. He helped identify the key points of the webinar topic during the lively discussion taking place between our speakers located in Finland and Sweden.
Impact, impact, impact
Co-founder of IMCG International Magnus Andersson on writing the funding application proposals: "You need to be able to fulfill the EU ambition and show the evaluators what your impact is on the topic at hand, whether it is resilience, climate change or digitalisation." A pro tip is also to follow the call drafts to identify what kind of topics will be funded and to be proactive. Your national contact points or funding consultants can offer very useful help with the follow-up of drafts.
How to write a successful application?
According to Magnus, it is important to understand the difference between an application and a successful application. For a successful and competitive application, you need a good idea, a right call, and a crystal- clear plan and strategy. Using an experienced funding consultant will up your chances of success as they are familiar with the complexities of the EU lingo and processes. The workload for a large proposal can be as much as 800 – 1200 hours.
Innovation Fund for long-term projects
Senior Manager and Team leader of the Industrial Investments team Jani Peurakoski says: "For the projects applying and receiving funding from the Innovation Fund, the timeline can be very long — we are talking up to 6 years before you have your project up and running." Innovation Fund provides funding for massive pilot plants but as a novelty for the 2023 calls and onwards, also for breakthrough innovations and decarbonization projects, for instance.
When preparing Innovation Fund proposals as a joint venture with joint beneficiaries, the process can be quite complex, and the smallest of changes can cause a lot of extra work and will eat up a lot of hours and resources.
Smart cities: opportunities for companies to collaborate with cities and municipalities
Director and Team leader for Smart Cities and Mobility Veera Mustonen says that sustainability and carbon neutrality have been on the agenda for cities for the past six years or so. Many interesting pilots have been built in cities for smart energy, electromobility, robotics and drones. However, the challenge for smart cities has been on how to actually integrate the newly invented technologies to existing technologies. The cities are interested in working on smarter technologies, but they cannot develop them on their own. This means opportunities for innovative companies to help cities and municipalities to scale up in their quest to become smarter.
As a company, think of your strategy and what is available for public funding! You can turn to EU matchmaking events or networks of consulting companies to find like-minded partners or consortiums to work with.
What is hot right now?
Co-founder of IMCG International Jonas Norrman says it straight away: "Digitalisation is very hot. Not just digital twins but entire digital copies of cities for testing robots, new logistics services and drones. We are now going from value chain to value circle and circularity is also entering into the world of digitalisation – we are resourcing and recycling digital platforms and services, too. Resilient blue-green solutions are also becoming more important, and cities are investing in them in the future.
Do not shy away from competitive calls
EU competition for successful applications is fierce. For instance, the competition in Sweden can be 50 times higher than elsewhere. Many funding calls can be oversubscribed, so how can you manage to win your competition? Magnus says: "Out of hundreds of applications, there are usually 3 to 5 strong contenders presenting their case well. Do not get scared but focus on answering the ambitions of the EU and make it clear what your impact is!"
When to start working on an April 2023 deadline?
There are tens of calls coming up for 2023 and as to the question when to get started, the simple answer is "today." When you start early, you will be able to focus on preparing a better application with less last-minute hassles and stress. Most importantly, you will increase your chances of success.
Watch the webinar recording here.

Would you like to discuss the funding opportunities for your company? Do not hesitate to contact Patrick Halford or Jonas Norrman today!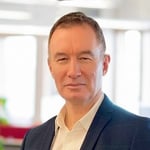 Patrick Halford
Vice President, Digital Industries
patrick.halford@spinverse.com
+358 40 770 8354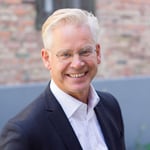 Jonas Norrman
Co-founder, IMCG International
jonas.norrman@spinverse.com
+46 76636 5301