Two top product developers to receive CTO of the Year 2015 award
February 4, 2015
Helsinki - February the 4th, 2015. Juha Inberg from Ponsse Plc and Jussi Pyörre from Eniram Oy have been chosen as the recipients of the CTO of the Year 2015 award. The award recognises chief technology officers who through their work have added value to their companies' technological expertise and growth potential, are inspiring leaders and have an active role in societal networks. This is the fifth time that Technology Academy Finland (TAF), Sitra and Spinverse Oy are giving the CTO of the Year award.
This year the jury decided to award two CTOs, both of whom have contributed to their companies' success by taking a very practical role in their product development. Both Ponsse and Eniram are trailblazers that have attained their position on the global market through high technology and intelligent systems. Ponsse is a pioneering Finnish developer of circular-economy business models and also services and sells second-hand forest machines, while Eniram was nominated as one of five European cleantech companies of the decade in 2014 by Cleantech Group. In addition to offering ways to save costs, Ponsse and Eniram also help their customers reduce their emissions and carbon footprints.
Forest machine pioneer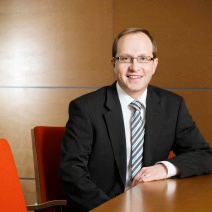 Juha Inberg started as a product development and research engineer at Ponsse in 2003 and has been its Director of Technology and R&D since 2009. Under Inberg's leadership Ponsse's R&D team has produced innovations that have transformed the forest machine market. The company's new harvester is both user-friendly and built on the latest technology: a high standard of engineering is evident in everything from its testing environment and design to the end-product itself.
"Juha Inberg is an engineer in the best possible sense of the word: a person who likes to get his hands dirty. Using information technology, he has succeeded in introducing new kind of added value and competitive edge to forestry machines. In addition, Inberg has also managed to lead the entire company to perform fast, efficient and valuable product development work," says Professor Yrjö Neuvo, the chairman of the award jury.
"The CTO of the Year award is a recognition of Ponsse's product development as a whole, not merely of personal achievement. Product development is long-term work where long-term investment and collaboration with customer are what produce results. Since 2009, Ponsse has introduced advanced technologies to the market. Despite a challenging market environment, we have been able meet our customers' new challenges in the constantly changing field of timber harvesting. With our new eight-wheeled harvesters, we've been able to secure a foothold especially in markets where timber is harvested on steep slopes and soft ground," Inberg says.
Trailblazer in marine industry energy management
Engineering skills were also the reason why Eniram's Jussi Pyörre was chosen. His company produces energy management systems and analytics services for the marine industry. Known as an inspiring and great performer, Pyörre is one of the company's four founders and its first software developer. He has left his mark in the company's most successful solutions and continues to contribute to the development work of the team he put together. The jury also noted Eniram's rapid growth and internationalisation, which were both made possible by the technology developed by Pyörre and his team.
"Eniram is a pioneer in the transformation of the marine industry. Information technology is currently changing this industry more than anything else in the past fifty years. The previous revolution was the invention of the container in the 1950's. Many products and solutions that we have developed have become universally accepted methods of reducing fuel consumption," Pyörre says.
"We have built the marine industry's top team of industrial internet specialists from scratch and shown that new, innovative and profitable companies can also be established in traditional sectors. The core of Eniram's expertise is its easy interdisciplinary approach: we have sea captains, marine engineers, data scientists and software developers in our staff, working together to improve our technology for the benefit of our customers. We are delighted to see how ship crews are now competing with each other not only to see who can reduce direct costs the most but to see who can navigate to produce the smallest emissions."
Industry's operating conditions must be secured in Finland
Both Inberg and Pyörre want decision-makers to know that they must look after industry's operating conditions and Finland's competitiveness.
"Finland must offer a competitive operating environment that secures industry the operating conditions it needs. In order to keep product development in Finland, manufacturing must remain close-by. At the same time we must look after our innovation system by securing its funding in a sustainable way. We need broad expertise in all areas of business, including sales and marketing. An effective educational system is a critical success factor," Inberg says.
"Innovation and product development should not be constrained by too many regulations. For instance, it is natural to enact emission requirements for engines but placing strict timetables for reducing emissions only weakens Europe's competitiveness."
"The energy efficiency of ship operations is evolving rapidly at the moment and maintaining market leadership demands constant reinvention and innovation. At Eniram, we aim at taking the industrial internet know-how to a new level. Ambitious start-ups and growth companies seeking international expansion need all the support they can get to reach ever greater success. For us, Tekes has provided crucial support by accelerating our product development and market entry," Pyörre says.
Further information:
Interviews and pictures of Inberg and Pyörre: www.taf.fi
Yrjö Neuvo, chairman of the jury, tel. +358 400 740 300
Technology Academy Finland (TAF)
Juha Ylä-Jääski, President and CEO, tel. +358 40 903 0606
Niina Suhonen, Head of Communications and Marketing, tel. +358 40 8439 438
Spinverse Oy:
Pekka Koponen, CEO, tel. +358 40 545 0008
Sitra:
Mari Pantsar-Kallio, Director, tel. +358 50 382 0755
Ponsse Plc:
Juha Inberg, Director, Technology and R&D, tel. +358 400 661 368
Eniram Oy:
Jussi Pyörre, Chief Technology Officer, tel. +358 400 190 242