Innovation Challenge looking for ideas on Fingerprint identity for steel product recognition
September 19, 2018
Currently, tracing of steel products is possible via physical markings. The vision is to provide the opportunity to follow the steel products all the way from the mill to the end product, for example to communicate its properties and processing instructions to the processing machine. The first version of the SSAB SmartSteel service enables customers to identify products and access material information. Read more about the vision of SmartSteel at SSAB.
Call for action
We are seeking ideas in this innovation challenge from companies and research groups of all sizes. We are open to all proposals, from ambitious out-of-the-box ideas to more mature solutions.
The ideas can be related, but not limited to: Metallurgy (material characteristic), IT (digital twin, artificial intelligence), Mechanics (metal production and refining), Chemistry (adding traceable material, chemical DNA), Marking, Sensing (measuring a unique identifier) etc.
Why participate?
We are seeking long-term collaboration and partnerships. The winners will have a chance to pilot their solutions with SSAB and Sandvik Materials Technology, a business area within Sandvik Group. Depending on the technology maturity level and further development needs, joint R&D projects are also possible. Winners will have access to technology expertise, business knowledge and the international customer network of SSAB and Sandvik Materials Technology.
Proposals
Proposals are submitted via web tool (link). Remember to crystallize your solution, how it works and solves the challenge, what is the technical feasibility and maturity, and what is the background of the team (altogether max 600 words). Please take also into account:
The solution needs to work in a heavy industry environment.
Product identifier may change during any stage, but changes need to be tracked.
The product identifier should follow the pieces, even after slitting and cutting of the mother piece.
Possible product identifier device should cost less than 10 k€ in the final form.
Methods based on radioactive signatures will not be considered (safety and contamination issues).
Method should not impose health hazards on humans and not harm the environment.
Description of the Innovation Challenge
The Innovation Challenge is organized by Spinverse in collaboration with SSAB, Sandvik Materials Technology and PiiA (Strategic Innovation Program for Process Industrial ICT Automation).
Submit your proposal by 2 November 2018 by 23:00 (CET) through this link.
Finalists will be selected by 12 November 2018.
Coaching the teams, facilitated by Spinverse, will take place in November 2018.
The finalists will individually present their ideas to SSAB, Sandvik Materials Technology and PiiA representatives at the Pitching Day in Stockholm, Sweden on 12 December 2018.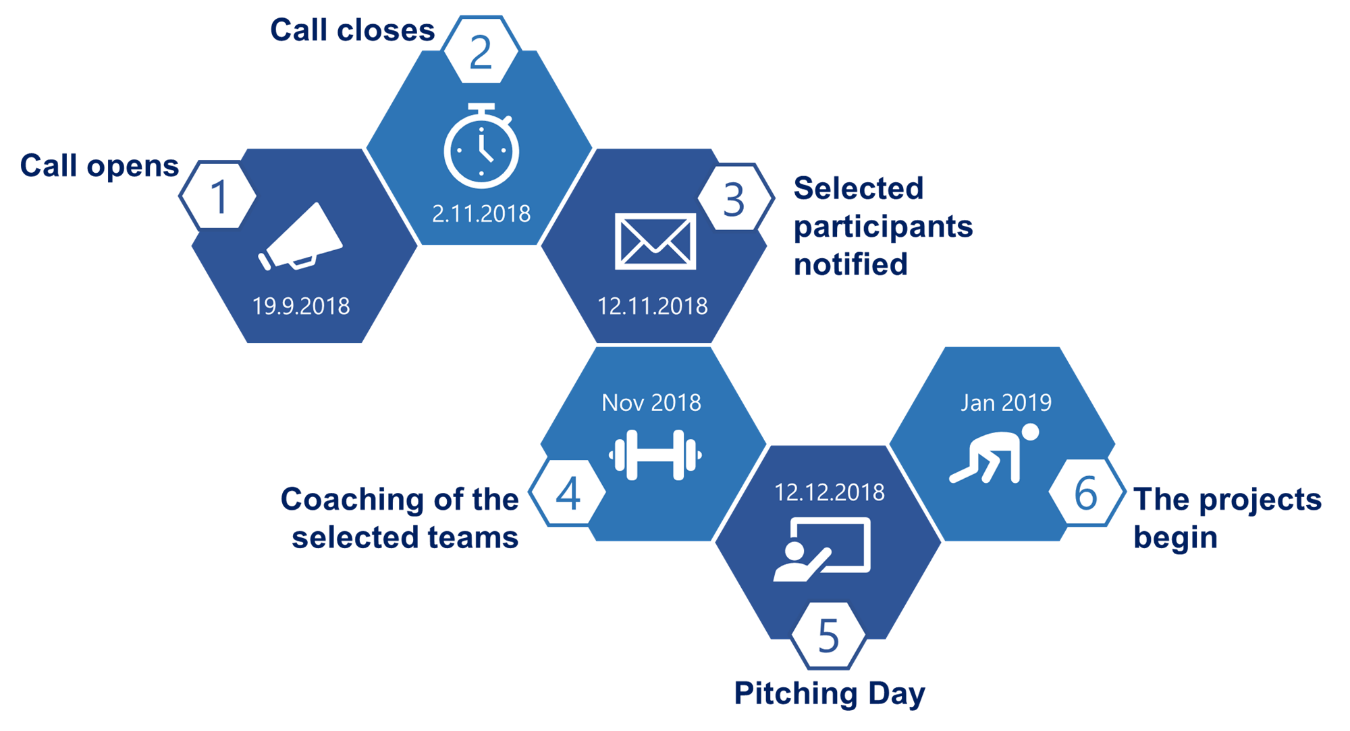 Further information
Sonja Lätti, Project Manager, Spinverse
+358 50 511 7232
sonja.latti@spinverse.com
Pär-Erik Martinsson, Representative for PiiA, the Strategic Innovation Program for Process Industrial ICT Automation
+46 702 077 114
par-erik.martinsson@ri.se
About the Innovation Challenge partners
SSAB
SSAB is a Nordic and US-based steel company. SSAB offers value added products and services developed in close cooperation with its customers to create a stronger, lighter and more sustainable world. SSAB has employees in over 50 countries. SSAB has production facilities in Sweden, Finland and the US. SSAB is listed on Nasdaq Stockholm and has a secondary listing on Nasdaq Helsinki. https://www.ssab.com/
Sandvik Materials Technology
A world-leading manufacturer of advanced stainless steels and special alloys for the most demanding industries. The offering covers a large variety of product forms, such as tube, pipe, strip and metal powder as well as products for industrial heating. Sandvik Materials Technology is part of Sandvik Group, a high-tech and global engineering group offering products and services that enhance customer productivity, profitability and safety. In 2017, the Group had approximately 43,000 employees and sales of 91 billion SEK in more than 150 countries within continuing operations. https://www.materials.sandvik/en
SIP-PiiA Strategic Innovation Program for Process Industrial ICT and Automation
PiiA is a strategic innovation program with the aim to help grow Swedish process industry by supporting the development of advanced IT and automation solutions. We do this by facilitating cooperation between process industry businesses, their suppliers and research partners. Together, we make Swedish industry more competitive, attract future talent, and lay a solid foundation for Sweden's ongoing industrial success. The Program is financed jointly by Vinnova, the Swedish Energy Agency, and Formas together with Industry. http://sip-piia.se/en/

Spinverse
Spinverse is the Nordic leader in innovation consulting, specialised in driving open innovation ecosystems, arranging funding and commercialising emerging technologies. We aim to change both our industry and the world, one innovation at a time. Founded in 2004, Spinverse employs 50+ international professionals at its offices in Finland and Sweden. We take technology further and offer innovative solutions to our clients, for instance from the automation, chemicals, clean-tech, electronics, energy, ICT, life science, machinery and medical industry. We offer our innovation services throughout Europe to a wide range of clients: Large multinational companies, SMEs and start-ups as well as multi-stakeholder partnerships, universities and governments. https://spinverse.com/
Photo credit: SSAB