Business Finland funds 75% of company preparation costs for Horizon Europe and European Defence Fund proposals
June 9, 2023
Not all businesses applying to public funding with Business Finland are aware that they can receive funding from Business Finland for the preparation phase of public funding proposals. This applies to international cooperation projects within Horizon Europe and European Defence Fund (EDF).
Preparing a funding application for international collaboration projects can require a daunting amount of time and effort from companies. Support from public funding experts with experience in preparing such applications may thus come in handy for many businesses. Funding to prepare a project application is especially relevant to Spinverse customers who are engaged in a time-consuming proposal preparation process led by our experienced funding experts.
The contribution for Business Finland is 75% of the costs up to a maximum of 60,000 €. Costs can be accepted at the earliest from the date when the application has been submitted to Business Finland with the required information. Funding is granted according to the terms and conditions of de minimis aid.
For more information, see Business Finland pages.

Get in touch with Anssi: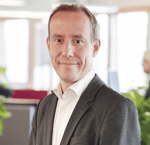 Anssi Savisalo, Programme Partner for Business Finland, M.Sc. (Arch.)
e-mail: anssi.savisalo@spinverse.com
tel. +358 41 5389 353
Are you planning to grow your business with public funding or wish to learn about the possibilities of Business Finland funding related to proposal preparation in particular? Do not hesitate to contact our funding experts!