Announcing the finalists of the Chief Technology Officer of the Year Europe awards 2019
October 23, 2019
We are pleased to announce the finalists of the Chief Technology Officer (CTO) of the Year Europe Award. Now in its fifth year, this award recognises the technology leaders driving European growth and prosperity through technology and innovation in two categories: Large Enterprises and Small and Medium-sized Enterprises (SME).
Finalists CTO of the Year Europe 2019:

Large Enterprises
Eike Böhm, CTO, KION Group AG

Erik Ekudden, CTO, Ericsson

Amina Hamidi-Calvo, CTO, ABB Electrification
SMEs
Samuel Myllykangas, Chief Strategy Officer, Blueprint Genetics

Joeri Van Steen, CTO, Faktion

Shahrouz Yousefi, CTO, ManoMotion AB
The finalists were selected from nominations submitted from all over Europe, based on their capacity to instigate positive change or make an impact on the growth and innovation of their company.
"The quality and experience of the candidates nominated this year is exceptional, and has made the jury's decision particularly difficult. All finalists have shown to be outstanding role models who will inspire growth and strengthen European innovation and technology leadership", comments Tomas Hedenborg, Chairman of the Jury and President of Orgalim.
Award finalists will be recognised at the "Reinventing Europe's Industrial Leadership" conference on 12 November 2019 in Brussels. During the event, these CTOs will take to the stage and discuss the role of CTOs and how they boost an organisation's performance. The evening will draw to a close with the award ceremony for the winners.
On behalf of the Jury, Orgalim, EIRMA and Spinverse, we would like to congratulate all finalists.

For more information about the awards, visit https://www.ctoeurope.net.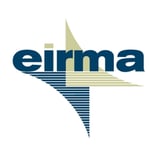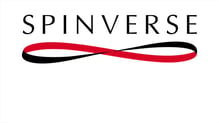 The European CTO of the Year award is a platform to recognise the importance of technology and innovation in Europe, given to the most innovative technology leaders of highly successful European companies. The CTO of the Year Europe is awarded by Orgalim, Europe's technology industries, European Industrial Research Management Association (EIRMA) and Spinverse.