10-year anniversary celebration and new additions to the Spinverse team
June 8, 2017
Spring 2017 brought many reasons to celebrate at Spinverse. Firstly, a 10-year anniversary celebration for Maria Papina, a consultant at Spinverse. She started work as a summer trainee at Spinverse 10 years ago in May 2007. The company has gone through quite a few changes since then, including the growth to a team of over 50 people in various countries.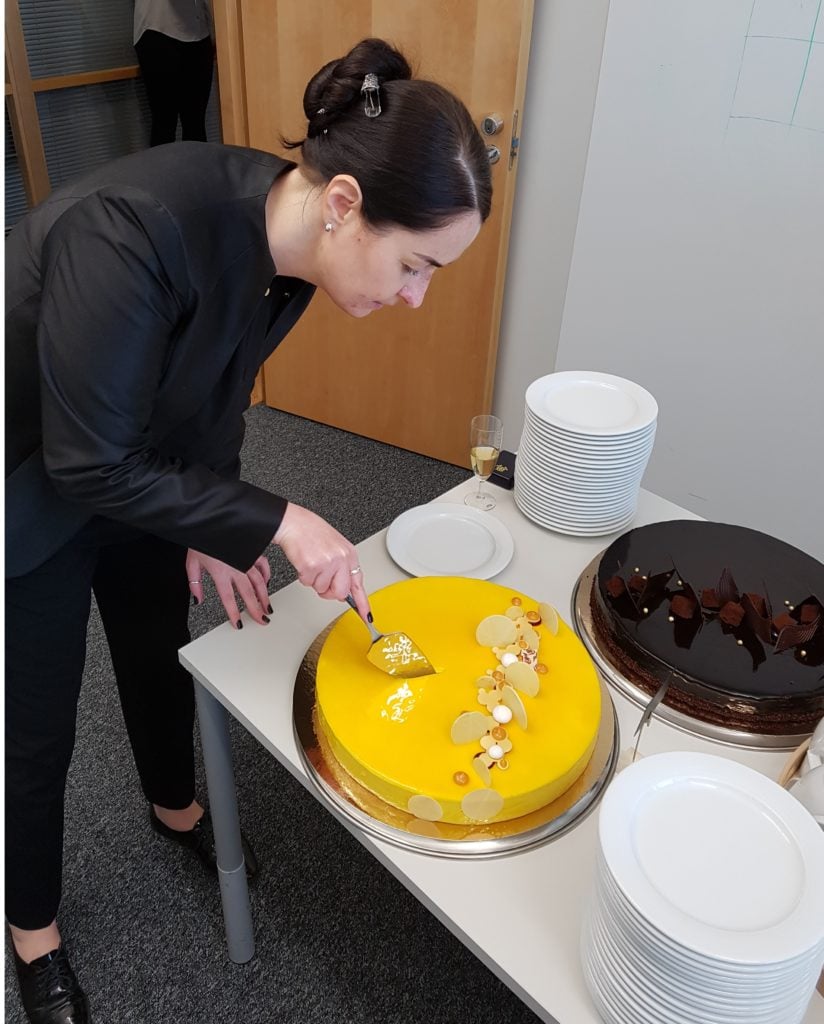 "Ten years ago when I started at Spinverse, I had 6 colleagues. It has been great to witness and to be part of the growth and success of the company", says Maria.
Maria has had a key role in building Spinverse's broad network and strong reputation in Europe and Russia. During the past decade at Spinverse, her work has ranged from market research and analysis to event management, EU projects and sales.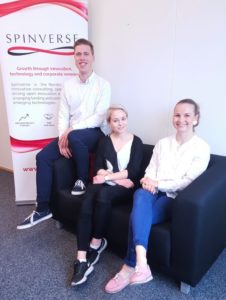 Another reason for celebration are the three new summer trainees at Spinverse: Erika Forstén, Minna Eloranta and Olli Kiikkilä. All three are studying in Aalto University: Erika Advanced Energy Solutions, Minna International Design Business Management and Olli Industrial Engineering and Management. During the summer they are looking forward to learning more about EU funding, consultancy and project work in practice, as well as having great experiences among their Spinverse colleagues.
Read more about the experts at Spinverse.